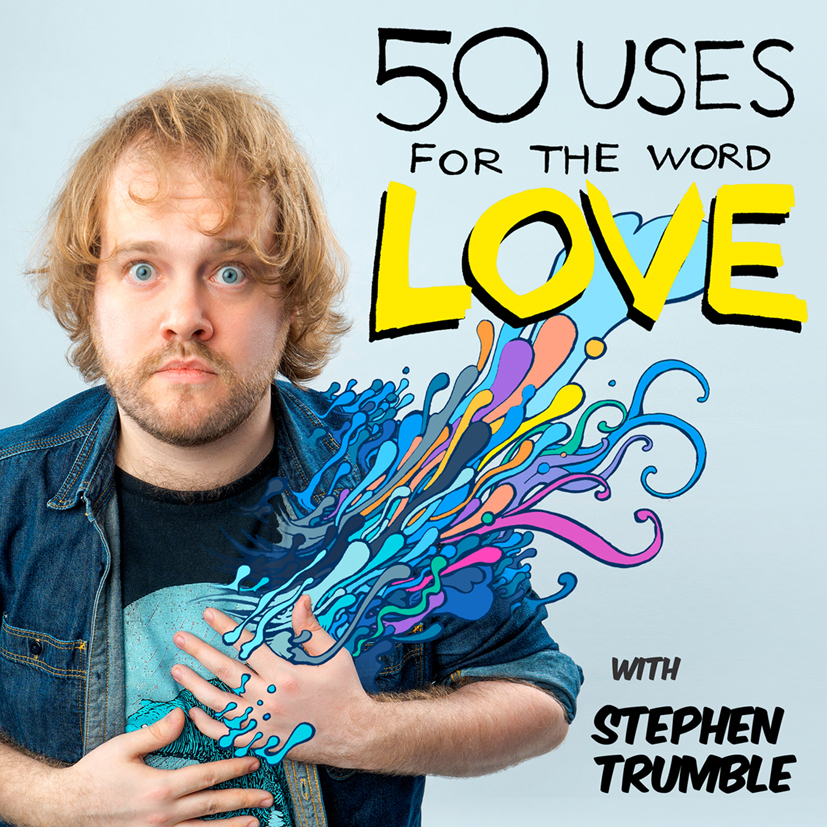 Fifteenth episode, with a bullet! Steve moonlights as couples counsellor for the first ever episode of the podcast to feature two guests; the adorkable Karen Hobbs and Richard Stott. In a naughty, anarchic and heart-on-sleeve chat, the three near-strangers fall madly in love over "Flechazo"; the arrow-shot. Is it possible to fall in love at first sight like in the classic tales and myths? Is it a warm fuzzy feeling, or a doom-laden inconvenience? Are snails the Cupids of the animal kingdom, or the ultimate hate-fuckers? How long can you struggle in love's grip before you admit the truth you knew from day one? And most interestingly, can we deprogram our cynical adult brains and shed the unfair wounds of our pasts, and become loved-up teenagers again? 
Richard and Karen are both going to Edinburgh with shows this year, so go and see them because they're both brilliant! Richard is bringing his wry candidness to living with Poland Syndrome in "Right Hand Man" at 12:45 at Gilded Balloon. Karen is in a split-show with comedy duo Alice & Lisa, where she sprinkles her outrageous cheek all over being a cancer survivor, called "Pussies" at 17:00 at Revolution Bar. 
Please subscribe, rate and review us on iTunes: https://itunes.apple.com/gb/podcast/50-uses-for-the-word-love-podcast/id1450245633
Follow the podcast on Instagram here: https://www.instagram.com/50usesforthewordlove/
And tweet us here: @50Uses
Karen's twitter is: @karen_hobbs
Karen's Instagram is: @karen_hobbs
Richard's twitter is: @TheRstott
Richard's Instagram is: @the_rstott
Steve's comedy can be found here: https://www.facebook.com/TrumbleComedy/
Steve's twitter is: @StephenTrumble
Music composed by John Bowen.