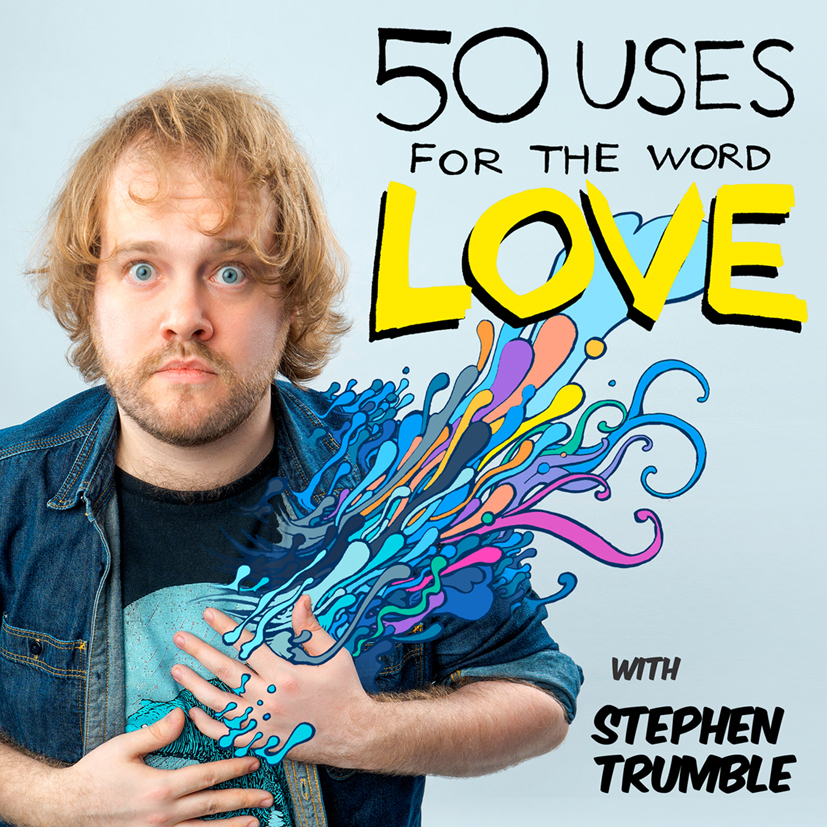 What is "Viraha"? As the podcast reaches a Baker's Dozen, Steve talks to the delightful Sam Lake about how love can be begin with, grow stronger from, and even flourish through; separation. In a decidedly pleasant chat, Sam tells us a refreshingly optimistic tale that spans fringe flings, latitudinous love stories, and cream-based controversies. Can absence truly make the heart grow fonder? Can a romantic relationship go the distance whilst remaining long-distance? And if you finally find your way home to each other, is it easier to love someone than to live with them? And last but not least; what if God was your boyfriend?
Sam's star is rising in comedy. In 2016 he won South East Comedian Of The Year, and then in 2018 won Hastings Fringe Newcomer Of The Year and the much-coveted Leicester Square Theatre New Comedian Of The Year. He is a veteran of the Edinburgh Fringe, even getting a joke in the hallowed "40 Best Jokes From The Edinburgh Fringe" list. He can also be found every Wednesday at 9pm on Wandsworth Radio as co-host of "Driving You Homo". This year he is returning to Edinburgh with comedy boss Chloe Petts with a split-show called "Household Essentials" at Just The Tonic, The Caves at 20:40. Go. See. It. 
Please subscribe, rate and review us on iTunes: https://itunes.apple.com/gb/podcast/50-uses-for-the-word-love-podcast/id1450245633
Follow the podcast on Instagram here: https://www.instagram.com/50usesforthewordlove/
And tweet us here: @50Uses
Sam's twitter is @MrSamLake
Sam's Instagram is: @mrsamlake
Sam's comedy can be found here: http://www.samlakecomedy.com/
Steve's comedy can be found here: https://www.facebook.com/TrumbleComedy/
Steve's twitter is: @StephenTrumble
Music composed by John Bowen.