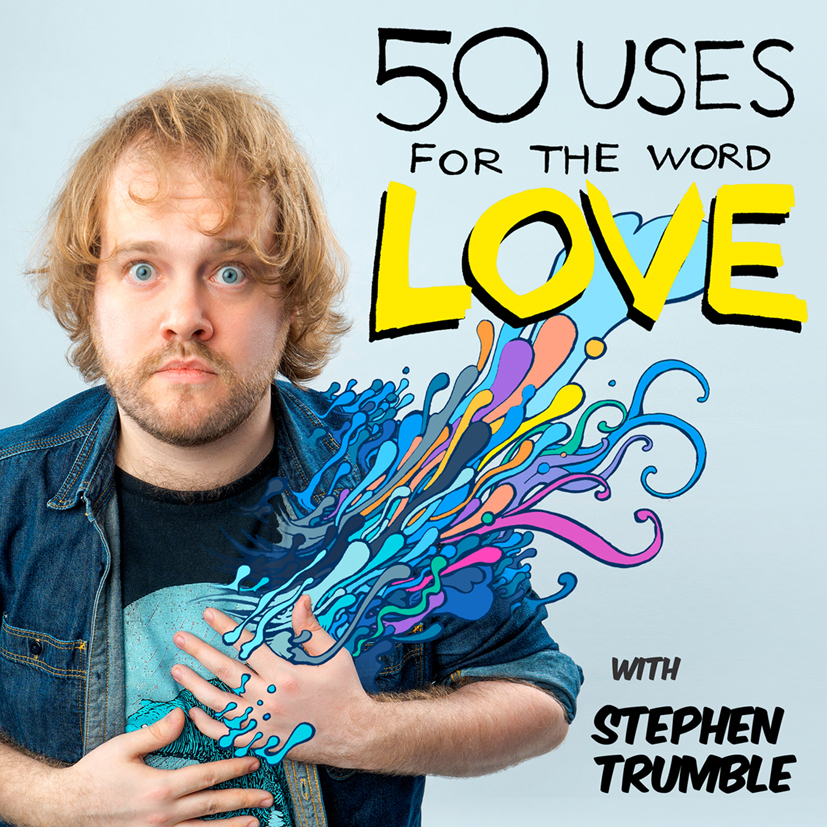 We're back, and we've taken it up to 11! In the first episode of the "second season" of the podcast, Steve sits down with the super-heroic Jordan Gray to bathe in the seductive light of stardom. Having moon-walked between a succession of sparkling careers (pop star, reality tv, radio, panto, and ultimately stand-up comedy glory), Jordan is ideally placed to report back from both sides of the spotlight. What possesses us to become the centre of attention? Whose love are we really chasing? Do we even need to chase love, ever again? Do the luminaries we worship exist to us in a real way, or are we projecting onto them our own journey? And most pressingly; is it possible to get spat out the other side of fame with our reputation, our dignity, and our sense of self intact.
Jordan's star rose in 2016 on The Voice #TeamPaloma, blazing a trail as the show's first transgender contestant. As "Tall Dark Friend", Jordan spent a decade in the pop and indie music industry and then in 2017 seamlessly transitioned to stand-up comedy. She will be returning to Edinburgh Fringe Festival this year as part of the cracking line-up of "Best In Class", a show that champions working class comics. She also has previous with Steve, inviting him to co-star with her in her sitcom pilot, also named "Tall Dark Friend" which has wom numerous awards and getting noticed by big-wigs somewhere, probably. You can watch the pilot right here: https://www.youtube.com/watch?v=ZKV3bQNqqKA&list=PLufo9cg-ftDQNE2SHgtDW84ZME2wDzn-I&index=3&t=2s
Please subscribe, rate and review us on iTunes: https://itunes.apple.com/gb/podcast/50-uses-for-the-word-love-podcast/id1450245633
Follow the podcast on Instagram here: https://www.instagram.com/50usesforthewordlove/
And tweet us here: @50Uses
Jordan's twitter is: @Talldarkfriend
Jordan's Instagram is: @talldarkfriend
Jordan's comedy can be found here: http://www.jordangrayofficial.com/
Steve's comedy can be found here: https://www.facebook.com/TrumbleComedy/
Steve's twitter is: @StephenTrumble
Music composed by John Bowen.